Guest post by Sofia Andrewski:
Are lucid dreams and out-of-body experiences (OBEs) the same thing? Many people are inclined to argue that they are both internally generated dream-based experiences, with no real discernible difference. Practitioners of both or either phenomena often argue about the perceived distinction—but is there one?
Lucid dreams are generally quite easy to define; they are simply dreams where the mind awakens so that the agent becomes aware that they are dreaming, or enters the dream still aware, if they induce it from a waking state.
OBEs on the other hand, are slightly more complicated; only some elements cross over with lucid dreams. However, an OBE occurs when your consciousness transfers temporarily into the environment outside the body. It often involves interacting with the world we are familiar with, in addition to other places more dream-like, in that they are thought-responsive and possess fantastic or unrealistic features.
The shared elements of lucid dreams and OBEs are enough for many to equate them. For the purpose of this article, I am assuming one does not automatically dismiss the possibility of a genuine OBE due to materialistic tendencies, which I think would be a mistake.
One might wonder why the distinction matters, but to many regular OBErs, the relegation of the experience to the "dream" category is to say the phenomenon is a self-generated illusion, even though many believe they are accessing another level of reality, not just their subconscious. This is not to say, however, that OBEs are in any way "better" than lucid dreams.
Not just OBErs stand to gain from the promotion of sleeping phenomena to "real" as opposed to "illusory". Dreaming, under certain paradigms, are portals to other worlds, not just their own, that is, one may leave the subconscious and tap into something else entirely during these excursions.
This is another reason why the two are shoved into the same box. If dreaming allows the access to other realities, then lucid dreams are OBEs without the initial sensation of leaving the body. Thus, says the critic, they must both be kinds of dream, which to most people still means "unreal", somehow forgetting the assumption that both allow the exploration of independent realities.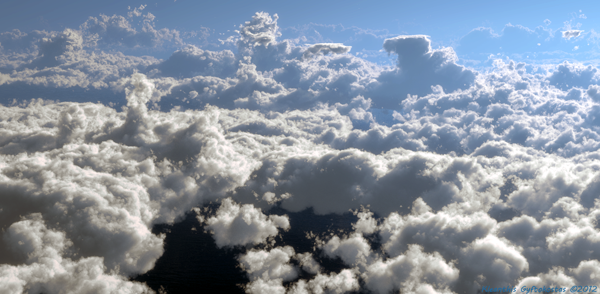 The question becomes, do they differ? I have been lucky in that I have experienced many OBEs and lucid dreams; it is hard to judge the subtle differences otherwise. Over time it became clear that there are some key features that signal out what phenomena I am experiencing. The main signal for OBEs comes from the sensations immediately before an out-of-body trip; as the body falls to sleep, the mind is usually still aware of the surrounding environment (at least if the OBE has been induced from the waking state), and perceives a variety of interesting sensations. These include intense vibrations roaming through the body, loud noises, and being pulled up and out into the external environment. There is generally a perception of attachment with the body, and a back-of-the-mind awareness of its presence and needs.
Additionally, the return to the body often feels like one is being dragged back in, often seeing the body before reuniting with it. There tends to be a continuation of consciousness when returning to waking reality; instead of waking up, it is more like opening the eyes after blinking. Thought streams continue uninterrupted. These peculiarities distinguish OBEs from lucid dreams.
It is true that both lucid dreams and OBEs can be incredibly vivid. This is something they share. I think it would be wrong to equate them on these grounds however; under this reasoning alone, one could argue that as so-called "waking life" is also vivid, it could also be a kind of dream. It would be interesting to put people in a brain scanner to see what is going on in each of these states. Are they both always associated with REM—which we would expect in lucid dreams at least—or certain parts of the brain? Maybe this would help answer questions about how they differ. Unfortunately, this is very expensive, and consciousness research can be rather materialistic, providing little incentive for research in this area.
One might argue, if OBEs are so different to lucid dreams, if they really happen in an external reality, then why has there been so little veridical evidence to prove it? Anthony Peake explores this question in his book, The Out-of-Body Experience. It is a very good question. Whilst many experiments have come up with some interesting results, they are generally inconclusive.
The problem lies in the fact many OBErs believe they really are travelling in the actual physical world; often they float about their house or street and naturally assume they are interacting with the world they know and understand. Scientists and experimenters set up tests based on this assumption.
However, in my opinion, as well as Peake's, this is not what is really happening. The Real Time Zone (RTZ) refers to the physical plane in out-of-body literature and discourse. As we saw, OBErs often assume this is where they are during an OBE—a belief reinforced if they see their physical body lying asleep on the bed.
From my own experience, it is more accurate to say that we enter a "filter" world. To understand this, one can think about the image-designing programme Photoshop. To create an image, one layer of say text, or a transparent image, is placed upon a base layer. Within the designed image, layers are accessed and edited separately. This means we see much of the base layer but superimposed are other bits belonging to other layers, although it looks like a single image.
Similarly, during an OBE, much of physical reality—the base layer—is visible. Whilst out-of-body, other parts of reality are superimposed upon this backdrop. This can include thought-forms, subconscious projections, and other beings, even one's own "astral" body. The OBEr is on another plane of existence, but they can still view some of the RTZ if they are close enough to it.
This explains why during experiments an OBEr might get many details correct but be totally out on certain other details, or even misread things completely, if the subconscious mind is projecting stuff all over the place. It also explains a common OBE phenomenon; a familiar room may appear an exact replica of one on Earth except one thing will be out of place.
For example, many times during an OBE I have been confused as to why there was a light switched on in my bedroom, when I knew perfectly well it was night time and all the lights were off. I would then realise that the light in question did not actually exist on the physical plane at all. It is almost as if my subconscious projected a light source into the room in order to make it easier to me to navigate in the dark. Other lamps or light switches in the room, which belonged there, I could not influence or switch on, suggesting that these were genuinely part of physical reality. In lucid dreams however, I have no problem manipulating all these elements.
It is understandable that OBEs and lucid dreams can be confused with each other. I can imagine many practitioners saying, "I can't switch lights on in lucid dreams." This might mean they are in fact becoming lucid in an OBE rather than a dream. Likewise, an OBEr might assume they have become lucid whilst "out" rather than in a vivid lucid dream, leading them to believe they are really interacting with physical reality. This is especially the case in extremely vivid lucid dreams and during OBEs with poor lucidity.
OBEs and lucid dreams induced from a waking state avoid such confusions—generally, the sensations during transition and the extra clarity help point to which reality stream one is entering. However, many times these phenomena are spontaneous and the entrance signals of either completely missed.
The differences can be subtle indeed, as both are part of the consciousness spectrum. OBEs are less about purely self-generated worlds, and more about interacting with other external realities, involving other conscious beings. Like colour on a spectrum, two shades may be of different hues but the same colour. This does not mean they are in fact identical.
Additionally, these "external" realities may still be accessed through internal processes—something Peake makes a strong argument for in his book. Perhaps we do in fact travel inwards during an OBE, but this "turning in" feels like we are travelling externally because we are entering a filtered world that partly maps our own.
Lucid dreams and OBEs are reminiscent of intersecting Venn diagrams; they overlap in many ways. If we consider consciousness to play an active part in the construction of reality—a theory becoming more and more popular, largely thanks to quantum physics, and the work of the likes of Tom Campbell—then both possess a kind of reality; they both represent a truth about the world, just maybe not the physical world.
We should continue to test in these areas, in whatever way that makes sense for the kinds of places one accesses during these experiences, if we really want to understand what we even mean by reality. The philosophical sense of reality is something that maps the truth of what's really there–however, if consciousness is the centre, there may not be any such thing as "true out there, independent of us," only "true in here". This hypothesis is both exciting and mind-boggling, and could transform the debate.
© Sofia Andrewski 2013
Sofia Andrewski BA (Philosophy and Classics) is a freelance writer and keen explorer of the mysterious and intriguing aspects of life. She writes extensively in the area of philosophy, ethics, spirituality, holistic lifestyles and nutrition, as well as dabbling in fiction. These topics are the focus of her blog. To read more, visit www.theinkyfeather.com